11 Housewarming Gift Ideas
That New Homeowners Actually Want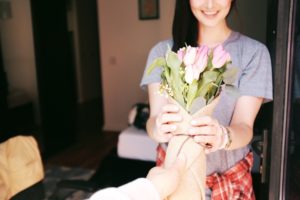 Moving in can be a hurricane of events and yet, there is something so relieving about it. Decluttering your home, having a fresh start, and meeting new people can be a few of the stress relieving factors during this chaotic time in someone's life.
Of course, we all know someone who is moving or will be moving in the future so why not be prepared with a list of housewarming gift ideas that people actually want! Don't be the stress in someone's life by creating more junk but help them relax and see the light at the end of the tunnel: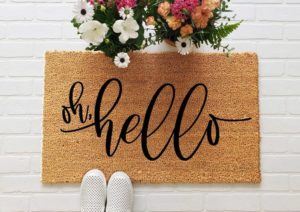 1 Welcoming Doormat
$34.00
Give them a doormat that'll make every future visitor feel at home.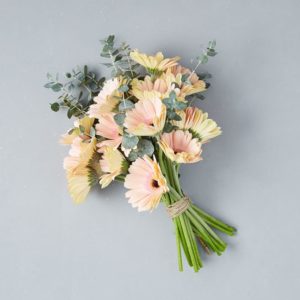 2 Gorgeous Bouquet of Flowers
$65.52
A bouquet of fresh flowers will brighten up any of their new rooms.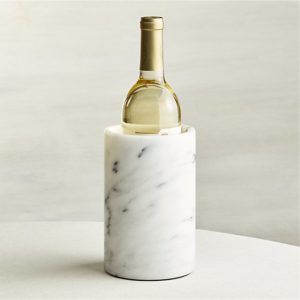 3 Classy Wine Chiller
$29.95
A marble canister keeps wine chilled while it's on the table—meaning your host won't have to get up and grab the bottle out of the fridge for every refill. Such a time-saver!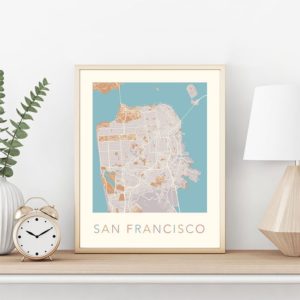 4 City Map Art
$41.68
Celebrate the city they're from—or the city they just moved to—with this sleek custom city map art print, which can be made with any city in the world.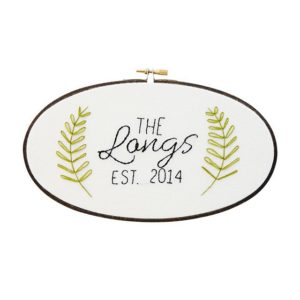 5 Family Name Embroidery
$56.00
Some sweet personalized embroidery art will help make their new house feel like home sweet home.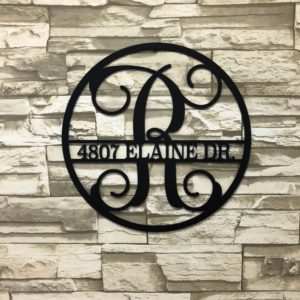 6 Monogram Door Hanger
$39.95
Since your freshly-moved-in friend might not have gotten around to decorating yet, give them a custom monogram that will help others find a house they've never been to before.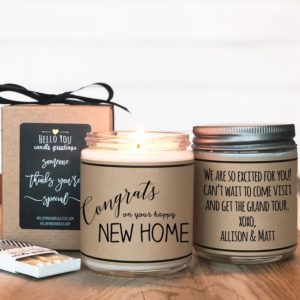 7 New Home Candle
$23.00
Not only can you print a personalized message on the back of the gift, but you can also choose from more than 20 scents, like chocolate chip cookie and pink champagne.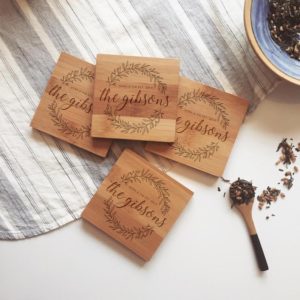 8 Personalized Wooden Coasters
$28.00
A set of coasters this cute ensures that no one in the house will ever forget to use them—no water stains in their future!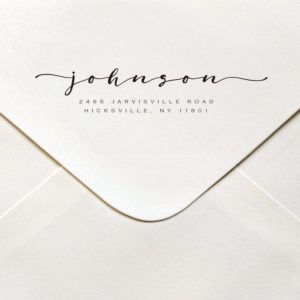 9 Return Address Stamp
$8.00
Ensure that your friends never have to write out their return address again with a handmade, pre-inked custom rubber calligraphy stamp like this one.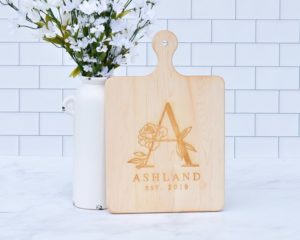 10 Personalized Cutting Board
$51.29
Housewarming parties and food go hand in hand, which is why any host will appreciate this personalized board to serve their snacks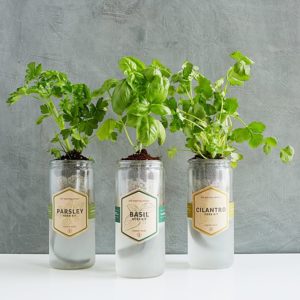 11 Herb Planter
$18.00
Get their new herb garden started with these grow kits, featuring herbs like basil, cilantro, and parsley.