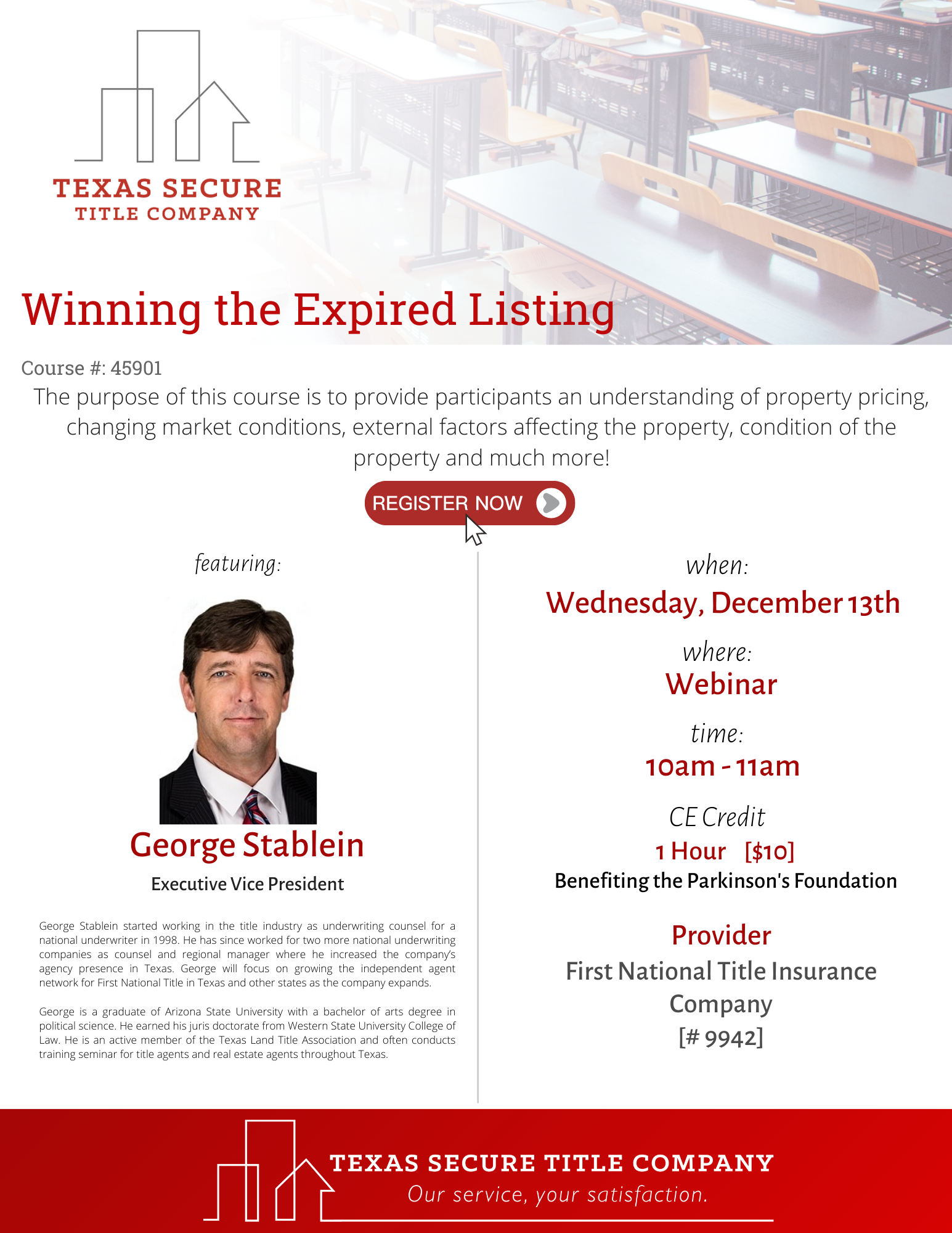 Winning the Expired Listing | Course #45901
Please join us for our monthly webinar on December 13th with George Stablein.
Upon completion of this one-hour course, participants will gain an understanding of property pricing, changing market conditions, external factors affecting the property, condition of the property and much more!
This class satisfies the one-hour of "General" credit for the TREC CE requirements.