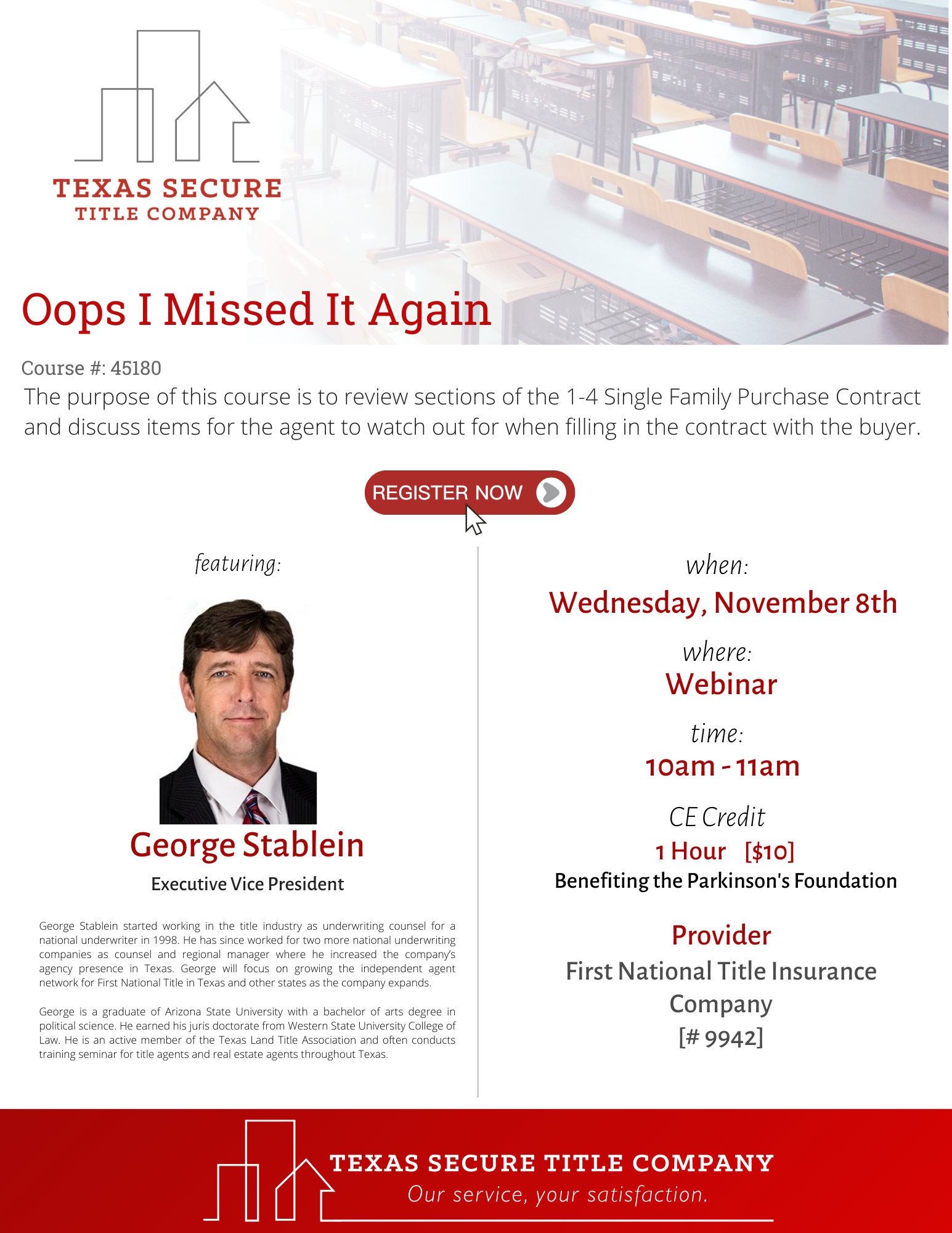 Oops I Missed It Again | Course #45180
Please join us for our monthly webinar on November 8th with George Stablein.
Upon completion of this one-hour course, participants will review the Realtor's responsibilities when writing a residential
purchase offer. We will review sections of the 1- 4 Single Family Purchase Contract, and discuss
items for the agent to watch out for when filling in the contract with the buyer. This class will
provide you with increased knowledge to help in writing better purchase contracts for your
buyer client. This class is not a comprehensive contract overview. We will be reviewing sections
of the contract where errors commonly occur.
This class satisfies the one-hour of "General" credit for the TREC CE requirements.