MEET THE TEXAS SECURE TITLE TEAM
Gretchen Wright, CTIP / CESP
President
Email: gwright@texassecuretitle.com
As our Co-founder, Gretchen Wright's vision was the catalyst to open Texas Secure Title Company and she now serves as president of the company. Gretchen's comprehensive knowledge of real estate transactions can be attributed to her personal experience working in multiple areas of the title and escrow industry. As a title agent, her career spans over 25 years and includes work in title examination, serving as an Escrow Officer and as a Branch Manager.
In addition to her experience as an escrow agent, Gretchen has a keen sense for business development that revolves around excellent customer service and educating customers and clients throughout the closing process. She understands the local Dallas/Fort Worth real estate market and understands the intricacies of escrow and real estate title. She strives to make your transaction stress-free. By providing you with excellent service in a customer friendly environment, you can rest assured that your transaction will close with confidence.
Gretchen is married with two sons, Jack and William, and a daughter, Audrey. She resides in Euless with her family including three dogs, Rocky, Cooper and Dexter. She enjoys spending time with her family, working in her yard, camping, hiking, running and traveling.
Memberships and Organizations:
Licensed through Texas Department of Insurance
Texas Land Title Association
Women's Council of REALTORS®
Colleyville Chamber of Commerce

Derek Wright
Vice President
Email: dwright@texassecuretitle.com
Derek Wright's vision has been to create a workplace where the principles of Love, Willingness, and Courage would be lived out. By employing staff members that embrace and promote his vision, he ensures our unique team concept.
Since Derek has been in the industry for over 25 years, he is able to provide his extensive knowledge in both real estate and title. His unique perspective as a Broker Owner gives him keen insight on servicing your real estate clients and provides great direction for all of the team members at Texas Secure Title.
Derek is married with two sons, Jack and William, and a daughter, Audrey. He resides in Euless with his family including three dogs, Rocky, Copper, and Dexter. He enjoys spending time with his family, riding his Harley and traveling.
Kenneth L McAlister
Vice President / Treasurer / Attorney
Email: kmcalister@texassecuretitle.com
A Fort Worth native, Ken McAlister graduated from Texas Tech University School of Law in 1979 and came home. After years working with downtown law firms McLean, Sanders, Price, Head & Ellis and Shannon, Gracey, Ratliff, & Miller, Ken started his own practice in 1993. He has represented local businesses in lawsuits, he practices family law, and he has been involved in real estate matters his entire career. Since 2010, he has been an escrow officer and active in the title insurance business.
Ken McAlister is recognized by his peers as having received an AV rating in the Martindale-Hubbell and listed as a Super Lawyer each year since 2001. Most of his cases are referrals from other lawyers or former clients. He is active in his church and the Big Brothers Big Sisters Outdoor Mentoring Program.
Memberships and Organizations:
Fort Worth/Tarrant County Bar Association
State Bar of Texas (Family Law Section)
American Board of Trial Advocates
Licensed through Texas Department of Insurance, Escrow Officer
Board Certified in Civil Trial Law by the Texas Board of Legal Specialization
Renee Hicks, PMP
Business Operations Manager
Email: rhicks@texassecuretitle.com
Renee Hicks is an accomplished, highly skilled, and integrity-driven professional offering over 18 years of business success with a strong concentration in project management, business operations, process improvement, organizational strategy and development, financial and contract management, and client relations.
Renee's personable demeanor, creativity in problem solving and dedication to delivering the highest quality results has served her well in the fast paced and challenging world of Business Operations. She is enthusiastic, accessible, and full of great ideas! She works collaboratively with leadership, staff, and clients to achieve a common goal and has a unique ability to customize her approach to different personalities. Renee has been described as "an employer's dream … professional, yet genuinely personable, honest, tactful, and motivating." She holds an Associates of Applied Science in Architectural Specialization and is a Licensed Project Management Professional (PMP®) since 2009.
Renee has two children, Christopher and Desiree, and two amazing grandsons, Christopher Jordan and Taiden Reed. She loves spending time with her family and friends, being a "GiGi", attending her daughter's basketball games, and serving as the President of the McNeil Girls' Basketball Booster Club.
Memberships and Organizations:
Licensed through Texas Department of Insurance
Texas Land Title Association
President, McNeil Girls' Basketball Booster Club
Austin Pets Alive
---
OJ Ghaemmaghami (Pronounced: Gah-ma-gah-mee)
Branch Manager / Attorney / Escrow Officer
Email: oj@texassecuretitle.com
OJ was born and raised in the Dallas area and grew up in a real estate family where he became intricately involved in countless residential and commercial property transactions. He served 15 years as an Air Force pilot, flying missions all over the world including humanitarian relief efforts in New Orleans and multiple combat tours in Bosnia and Afghanistan. Recently, OJ has returned to the title side of the real estate world, closing real estate transactions and taking on the opportunity to establish, market and manage Texas Secure Title's Collin County operations.
OJ graduated Cum Laude from the Texas Wesleyan School of Law (now Texas A&M School of Law) with a Doctor of Jurisprudence in 2012, from Auburn University with an MBA in 2004, and from the University of Texas at Arlington with a Bachelor of Science in Aerospace Engineering in 1996.
OJ has been married to his wife CJ for over 14 years and has three children, Mackie, Maddie, and Cameron. In his free time, he enjoys working on his small goat farm in northern Collin County.
Memberships and Organizations:
State Bar of Texas
Prosper Chamber of Commerce
Prosper Area Rotary Club
Knights of Columbus – McKinney
---
Bridget Denison, Escrow Officer
Email: bdenison@texassecuretitle.com
Bridget Denison is from upstate New York where she worked for an amazing company for 10 years – 5 of them being in a Manager position. In 2014 she decided to move down to the wonderful state of Texas where she was introduced into the title industry. She worked hard and diligently and earned her stripes to climb up the ladders rather quickly.
Having 25 years of Customer Service experience and countless years of leadership skills and training, she took pride in her business and is being welcomed into the Texas Secure Title Company team with open arms. She is married to her high school sweetheart and best friend and will be married 22 years this upcoming February. Bridget has 2 boys, 18 & 21, 3 dogs, a cat, cows and of course, chickens. She loves to cook, bake, road trips, fishing, hiking, camping, swimming, long walks and truly helping others from the bottom of her heart, but most of all – she loves spending time with her family.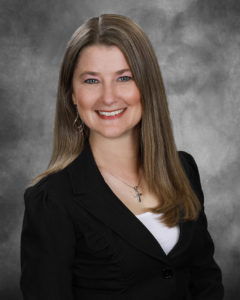 Amanda Flores,  Branch Manager / Escrow Officer
Email: aflores@texassecuretitle.com
Amanda's career expands over a decade and has been centered on customer service. She has worked in multiple areas of closing and has changed her primary focus from sales and marketing into closing. She focuses on maintaining excellent communication with each and every client to improve the closing experience. Perfect customer service is her ultimate goal. Amanda's innovative ideas and passionate pursuit of serving others enables her to accomplish these goals. She is genuinely concerned about clients' needs, and she does everything she can to see that her clients' concerns are addressed efficiently.
Amanda and her husband Damon have two children, Dominic and Elizabeth. She is a native Texan, living in the Mid-Cities her entire life. Amanda is a cheerleading coach with Mid-Cities Pee Wee Football and Cheerleading Association where she gives her heart and soul to eight little girls for four months of every year. She has sustained many honors for her enormous contributions in this area. She enjoys spending time with her family and friends, sports (especially hockey), taking pictures and scrapbooking.
Memberships and Organizations:
Licensed through Texas Department of Insurance
Colleyville Chamber of Commerce
Women's Council of REALTORS®
MetroTex Association of Realtors
Mid-Cities Pee Wee Football and Cheerleading Association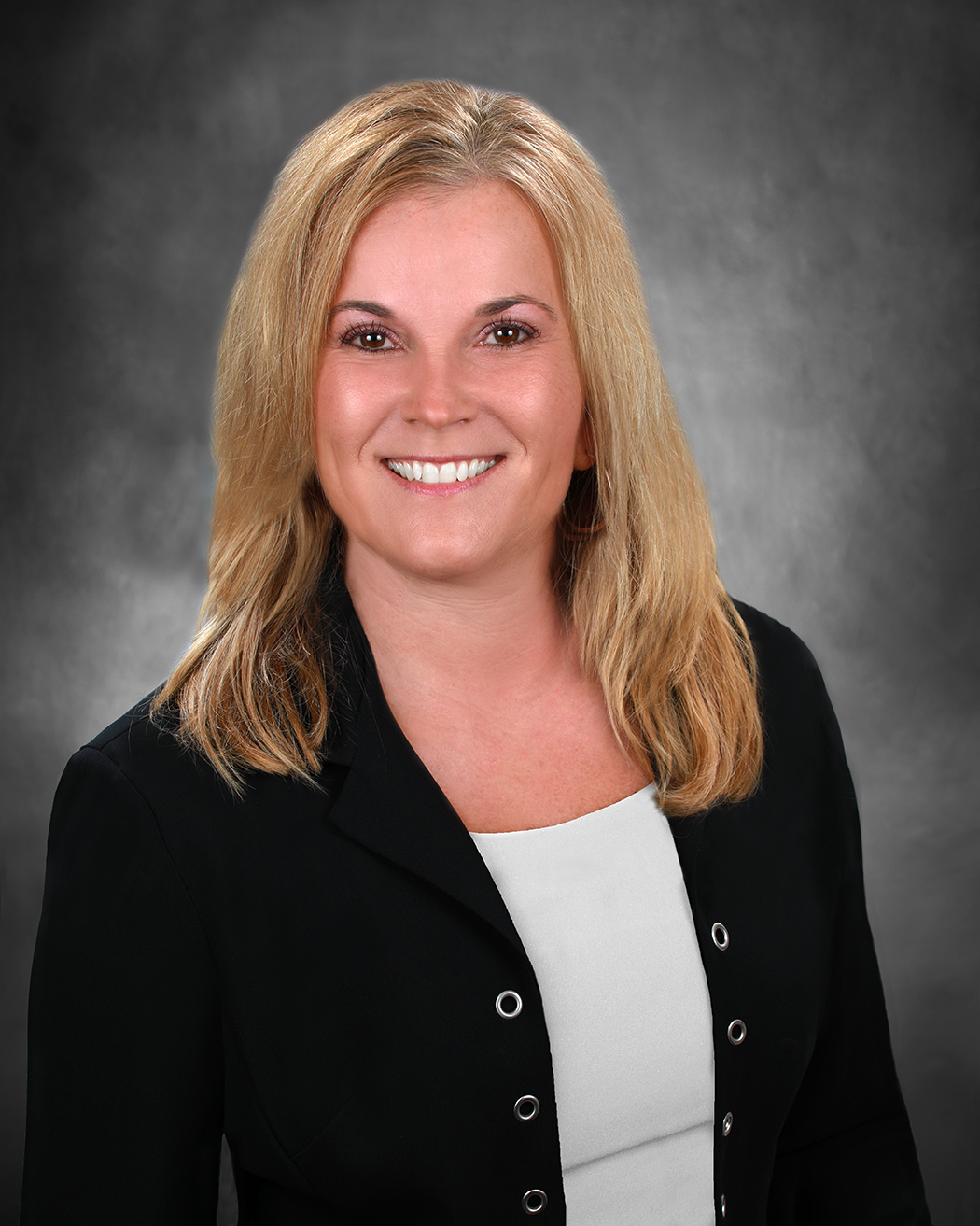 Deana McAdoo, Escrow Officer
Email: dmcadoo@texassecuretitle.com
Deana McAdoo brings an established presence to the title industry. For over seven years Deana worked in the financial industry, focusing on banking and mortgages. Her successes then translated into a run in title, where she has been a licensed escrow officer or 14 years and been in title in Texas for 15 years. Couple that with the fact that she has been in the area for over fifteen years, and you will see how Deana has established a firm foundation in the title industry and our community.
Deana has been married to her husband Mitch for over 27 years and has two daughters, Misha and Kyndel. When away from the office, Deana enjoys being outdoors and enjoys outdoor sports.
Memberships and Organizations:
Licensed through Texas Department of Insurance

Inika Vance, Escrow Officer
Email:ivance@TexasSecureTitle.com
Inika comes to us from Tampa, Florida and has over a decade of Customer Service Management and Real Estate experience.  She saw an opportunity to make a positive difference in people's lives by providing clients with quality real estate service and joined the Texas Secure Title family in 2015.  Inika worked her way up the company ladder with a combination of hard work, dedication, and a willingness to go the extra mile.  With each client, she believes in providing world class service!
When you work with Inika Vance in the purchase or sale of a home, you feel like her only client.  She believes that the most important thing she can do as an Escrow Officer is to provide the care and concern you need when deciding about your most important investment.
Inika and her husband, Eric, have a daughter Jalyn and a son Jordan.  She also earned a Bachelor of Arts in her home state at the University of Tennessee.  Outside the workplace, Inika lives by her motto, "Faith, Family, and Football."
Memberships and Organizations:
Licensed through Texas Department of Insurance
Colleyville Chamber of Commerce
---
Rudy Ontiveros Jr, Escrow Officer
Email: rontiveros@texassecuretitle.com
Rudy has been in Real Estate for over 14 years. He started out on the title side as a Policy Typist in 2004 and later became an Escrow Assistant in 2008. In 2012, he made his way over to the mortgage side and was a Mortgage Closer for 4 years before becoming a Mortgage Underwriter in 2016. With Rudy's experience on both sides of the business, he knows he can bring a new dimension to the closing table. He believes communication is the key to a successful closing and overall experience for his client. 110% customer service is what he strives for. Rudy's passion for putting his clients in their homes is what keeps him going every day.
Rudy and his wife Miranda have three children, Jenna, Jordyn and Easton. Rudy is a native Texan and has been living in Fort Worth since 2000. He was a member of the TCU baseball team in 2001-2002 with an  All-Conference Selection in 2001. He enjoys spending time with his family and friends, especially watching TCU and Ranger baseball.
---
Aria Farrar, Escrow Officer
Email: afarrar@texassecuretitle.com
Aria Farrar has been a integral part of the closing team since 2010. As a licensed Escrow Officer, she serves as the point person for communication on all North Richland Hills closings. Her infectious smile and positive attitude contributes to her success in helping clients through the transaction with as little stress as possible. Aria understands the importance of communication throughout the closing process as well as the key role the title company has to inform all parties of the closing status.
Aria has lived in the mid cities for over ten years. She loves spending time with her family and friends. She stays busy outside of work with her four children and her pets. Aria is a animal lover that has been involved with multiple rescue organizations and has been known to have to stop and pick up strays on the way to work.
Memberships and Organizations:
Licensed through Texas Department of Insurance
Colleyville Chamber of Commerce