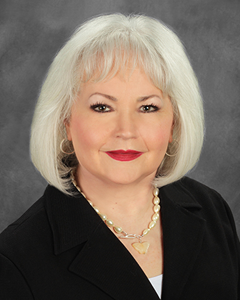 Elizabeth S. Woodroof, CTIP / CESP
Escrow Manager / Escrow Officer
Email: ewoodroof@texassecuretitle.com
Elizabeth has a crucial role within Texas Secure Title Company. She is responsible for daily compliance with the Texas Department of Insurance and escrow accounting procedures. Her career spans over 13 years in almost every aspect of the title industry from closing, marketing, management and compliance. A Dallas native, she holds a Bachelor of Arts degree in Journalism, Public Relations and Advertising from The University of Texas at Arlington.
Elizabeth moved to Bedford, Texas in 2012, and has been with Texas Secure Title Company since its inception. In 2014, Elizabeth was awarded the "Above and Beyond" award that now bears her name. This award was given to her for her incredible job making the newly formed agency compliant with TDI and setting a standard of excellence noticed by auditors and industry colleagues alike. In addition to her experience as a title professional, Elizabeth is involved in the Arts. In her spare time she designs jewelry, is a voracious reader and is interested in film history.
Renee Hicks, PMP
Service Center Manager/Escrow Officer
Email: rhicks@texassecuretitle.com
Renee Hicks is an accomplished, highly skilled, and integrity-driven professional offering over 18 years of business success with a strong concentration in project management, business operations, process improvement, organizational strategy and development, financial and contract management, and client relations.
Renee's personable demeanor, creativity in problem solving and dedication to delivering the highest quality results has served her well in the fast paced and challenging world of Business Operations. She is enthusiastic, accessible, and full of great ideas! She works collaboratively with leadership, staff, and clients to achieve a common goal and has a unique ability to customize her approach to different personalities. Renee has been described as "an employer's dream … professional, yet genuinely personable, honest, tactful, and motivating." She holds an Associates of Applied Science in Architectural Specialization and is a Licensed Project Management Professional (PMP®) since 2009.
Renee has two children, Christopher and Desiree, and two amazing grandsons, Christopher Jordan and Taiden Reed. She loves spending time with her family and friends, being a "GiGi", attending her daughter's basketball games, and serving as the President of the McNeil Girls' Basketball Booster Club.
Memberships and Organizations:
Licensed through Texas Department of Insurance
Texas Land Title Association
President, McNeil Girls' Basketball Booster Club
Austin Pets Alive