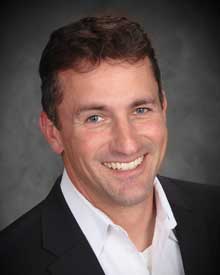 O.J. Ghaemmaghami (pronounced Gah-ma-gah-mee), Attorney / Escrow Officer
Email: oj@texassecuretitle.com
OJ was born and raised in the Dallas area and grew up in a real estate family where he became intricately involved in countless residential and commercial property transactions. He served 15 years as an Air Force pilot, flying missions all over the world including humanitarian relief efforts in New Orleans and multiple combat tours in Bosnia and Afghanistan. Recently, OJ has returned to the title side of the real estate world, closing real estate transactions and taking on the opportunity to establish, market and manage Texas Secure Title's Collin County operations.
OJ graduated Cum Laude from the Texas Wesleyan School of Law (now Texas A&M School of Law) with a Doctor of Jurisprudence in 2012, from Auburn University with an MBA in 2004, and from the University of Texas at Arlington with a Bachelor of Science in Aerospace Engineering in 1996.
OJ has been married to his wife CJ for over 14 years and has three children, Mackie, Maddie, and Cameron. In his free time, he enjoys working on his small goat farm in northern Collin County.
Memberships and Organizations:
State Bar of Texas
Prosper Chamber of Commerce
Prosper Area Rotary Club
Knights of Columbus – McKinney